Employee Resource Group Checklist
Organizations have put an increased visibility around the importance of diversity, equity, inclusion, and belonging in the workplace and recognition of its benefits has prompted many companies to reflect on their own initiatives.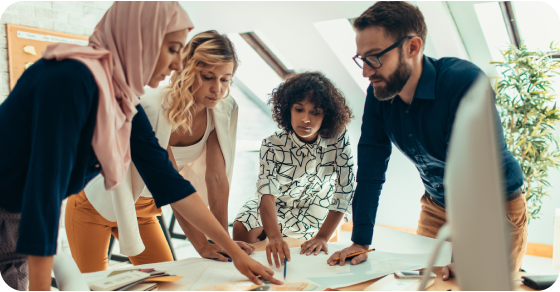 Now more than ever it's important to create a culture of community and connection where all employees can thrive. A robust Employee Resource Group (ERG) program is one way to do just that. ERGs are voluntary, employee-led groups that serve underrepresented employees. ERGs act as culture-builders that can provide members with a voice and visibility, create a sense of community and drive change toward a more equitable workplace.
Get started creating your ERG today