TaskHuman vs. Employee Assistance Programs (EAP)
Redefining The Future of Employee Wellness
Employee Assistance Programs (EAP) are not new. However, they have gained more traction due to a recent increase in mental health awareness. In a time where HR leaders are asked to do more than ever to find and retain the top talents, it is hard to find the time to review all of the available benefits options. A common misconception about TaskHuman is that our platform functions similarly to an Employee Assistance Program (EAP).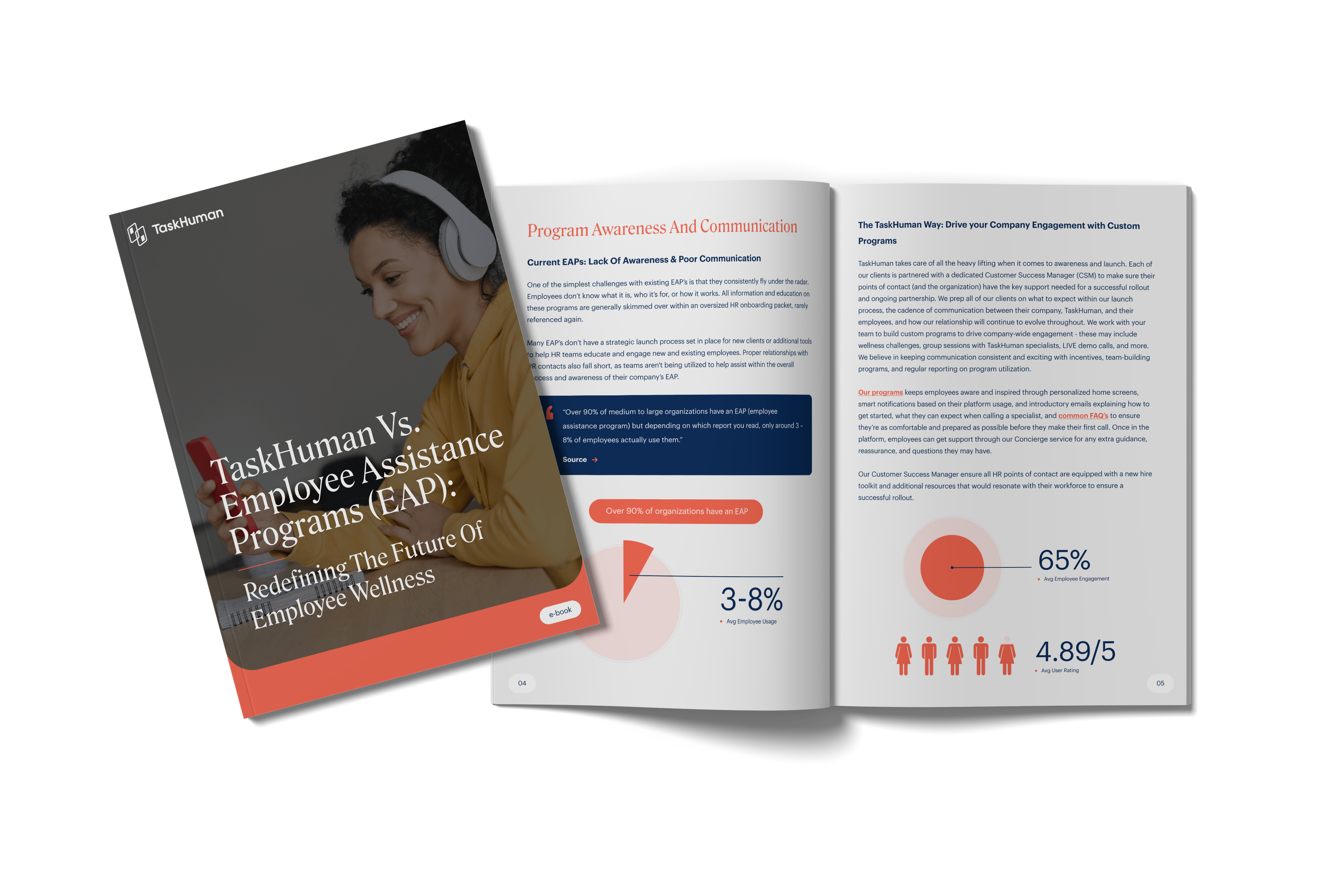 While TaskHuman is here to provide companies with support and guidance for their workforce, our solutions, corporate partnerships, and overall mission are vastly different compared to EAP. Some of the notable differences are:
Program Awareness & Communication
On-Demand Support
Topic Variety & Well-Being Approach
Privacy & Confidentiality
Reporting & Partnership


To learn more, download the e-book.