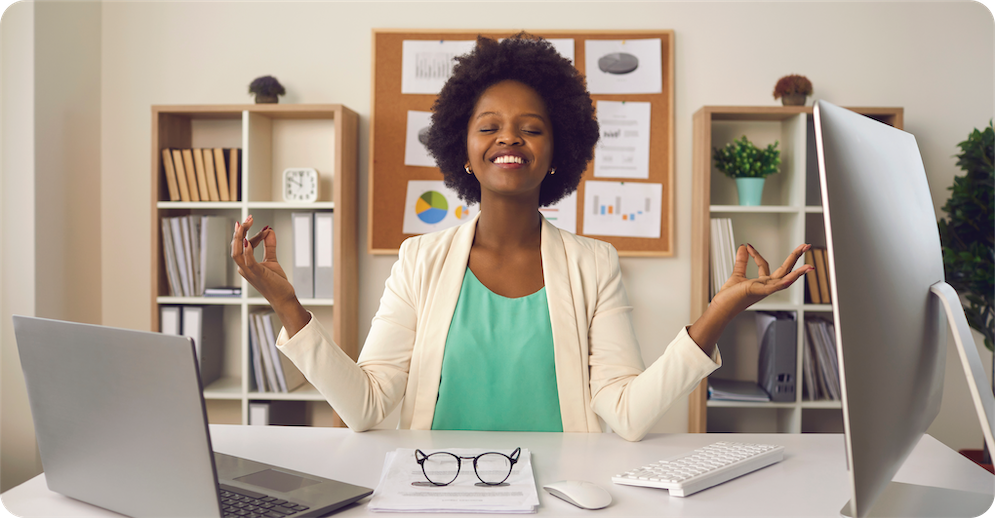 Recorded on October 26, 2023
The dynamic nature of the modern workplace makes it a major task for enterprises all over the world to find a way to achieve a harmonic balance between the well-being of their employees and their productivity. In this webinar replay of "Strike the Balance Between Employee Well-being and Productivity," TaskHuman coaches discuss impactful tactics and practices that promote a workplace environment in which people may thrive while also driving the success of the organization. Watch the replay to gain insights, practical tips, and actionable strategies to harmonize employee well-being with productivity in the workspace.

Fill out the form to watch on-demand.
ON-DEMAND: Strike The Balance Between Employee Well-being & Productivity